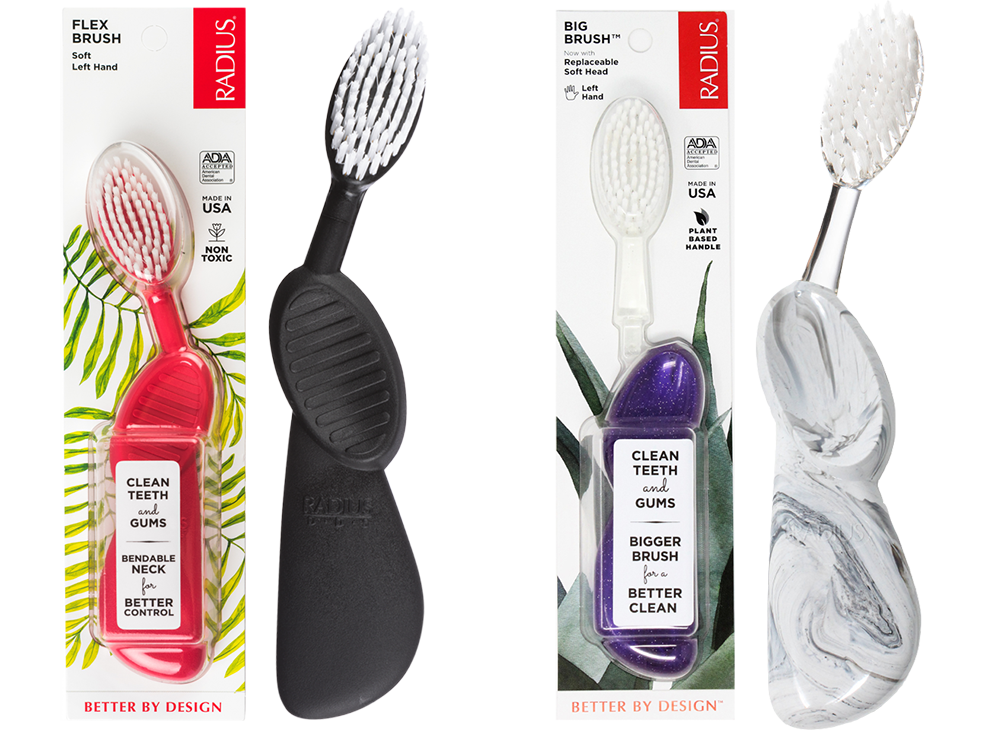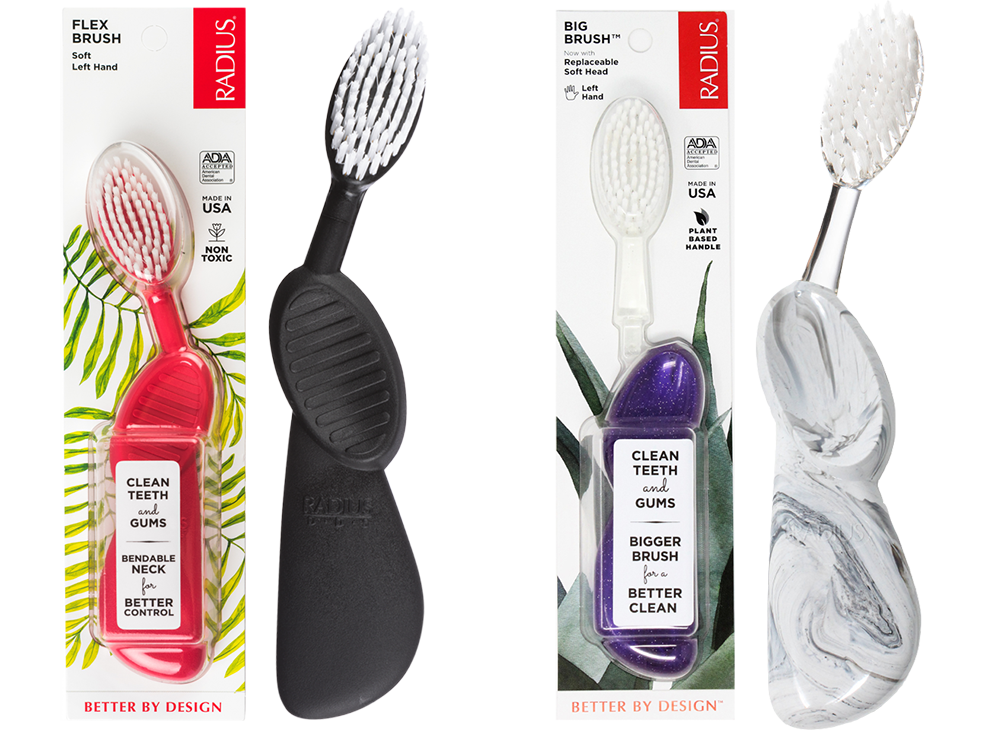 RADIUS Toothbrush
Seal Statement
The ADA Council on Scientific Affairs' Acceptance of RADIUS Toothbrush is based on its finding that the product is safe and has shown efficacy in removing plaque and helping to prevent and reduce gingivitis, when used as directed.
Helps remove plaque
Helps prevent and reduce gingivitis
Features:
Wide massaging head helps reduce chronic bleeding and receding gums.
Premium Radius bristles help reduce enamel erosion.
Cellulose handle made from sustainable yield trees.
(Big Brush)Rubber handle for flexible, non-slip grip and flexible rubber neck to reduce brushing pressure (Flex Brush)Ergonomic Right or Left Handles ensure dentist recommended 45 degree angle brushing.
Directions:
Place pea-sized portion of toothpaste on bristles and brush teeth in circular motion away from gums. 
Brush gums as well. 
To sanitize toothbrush simply swirl in glass of peroxide and wash. 
Additional information about the product, including whether coupons or promotions are available, is available on the company's web site.
Radius Corp.
40 Willow St
Kutztown PA 19530
Ph: 610.683.9400
Ph: 800.626.6223
www.madebyradius.com