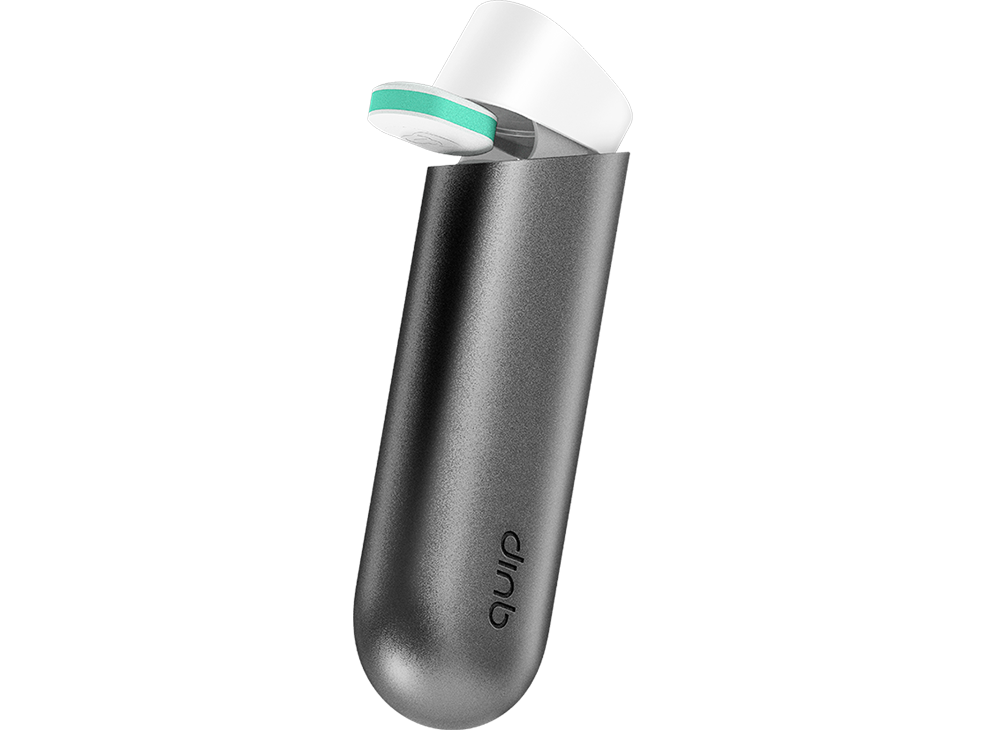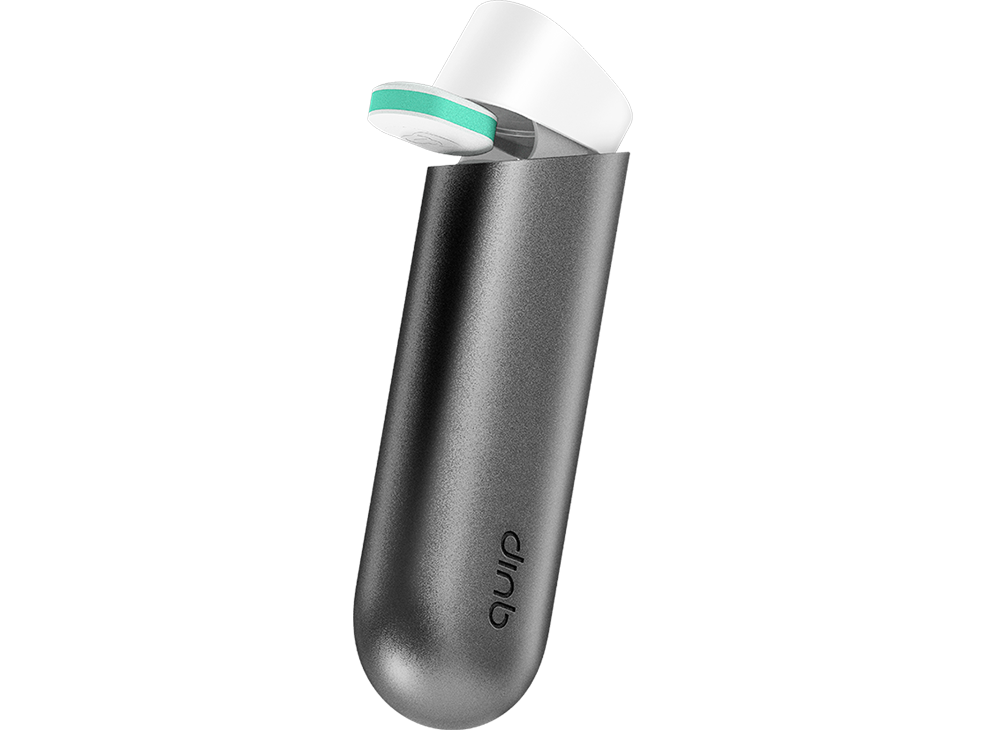 Seal Statement
The ADA Council on Scientific Affairs' Acceptance of quip Sugarfree Chewing Gum is based on its finding that the physical action of chewing quip Sugarfree Chewing Gum for 20 minutes after eating, stimulates saliva flow, which helps to prevent cavities by reducing plaque acids and strengthening teeth.
Helps prevent cavities when chewed for 20 minutes after eating
Features:
Increase saliva flow which helps wash away food & other debris
Reduces plaque acids, making teeth more resistant to decay
Gum:
Long-lasting mint flavor
Freshens breath
Sugar-free, zero calories
Contains tooth-friendly xylitol
Crunchy, tri-layer design
Refillable Dispenser:
Slim, refillable dispenser available in metal or plastic
Packs and protects up to 10 pieces of gum
Travel-friendly — fits in any purse or pocket
Hygienic & hands-free sharing at the push of a button
Directions:
Dispense gum by pressing down on the "q" — a piece of gum should push out automatically.
Gum may come out quick, so have a hand ready to catch your piece of gum.
Do not dispense directly into your mouth. 
Recommend chewing for 20 minutes after meals. 
For ages 5+. Adult supervision advised for under 8.
Inactive:
Isomalt, Gumbase, Xylitol, Natural and Artificial Flavors, Calcium Stearate, Sodium Bicarbonate, Sucralose, Zinc Citrate, Stevia Extract, Monk Fruit Extract, Blue 1 Lake, Yellow 5 Lake.
Additional information about the product, including whether coupons or promotions are available, is available on the company's web site.
quip
45 Main St
Brooklyn NY 11201
www.getquip.com