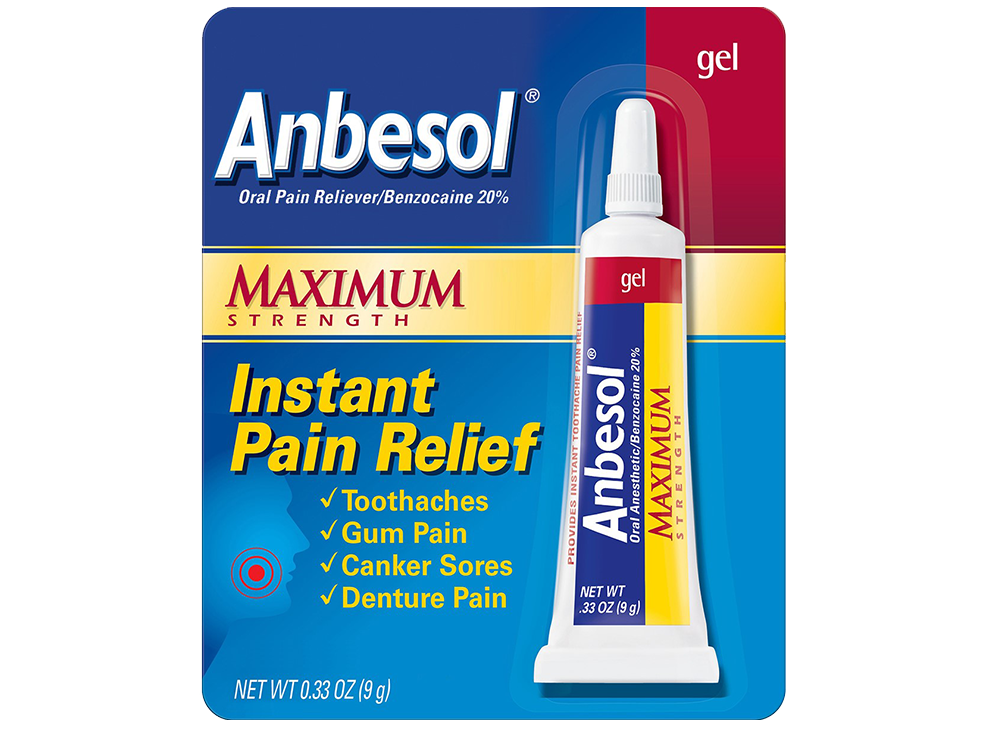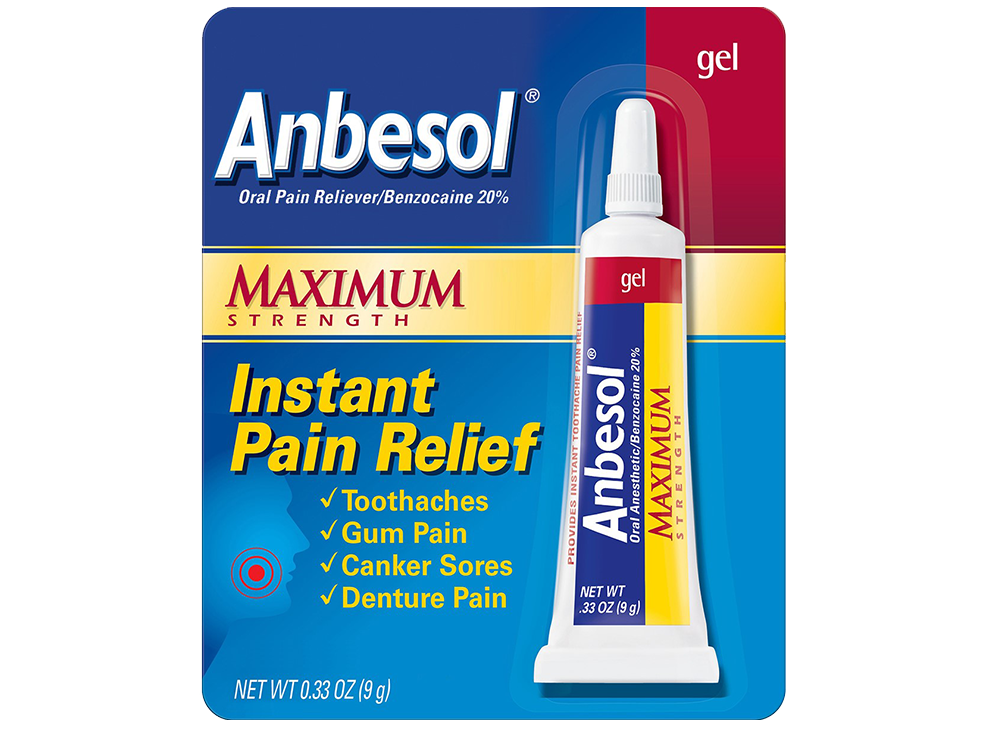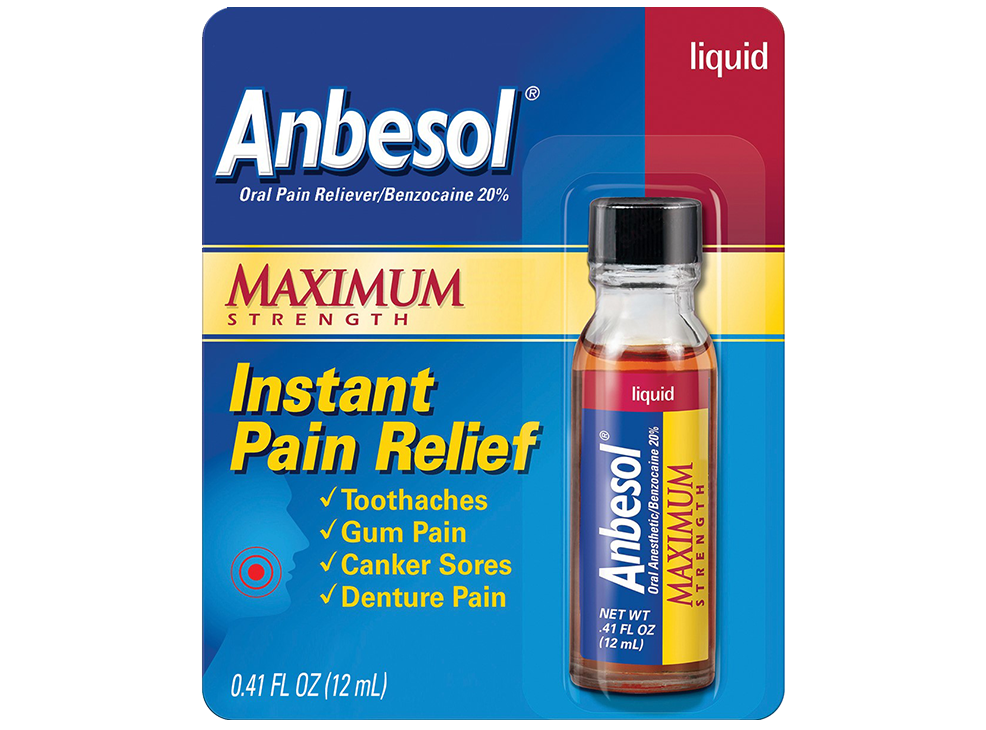 Anbesol Maximum Strength
Seal Statement
The ADA Council on Scientific Affairs' Acceptance of Anbesol Maximum Strength Liquid and Gel is based on its finding that the product is safe and has shown efficacy in helping to temporarily relieve discomfort of mouth sores, when used as directed.
Helps temporarily relieve discomfort of mouth sores
METHEMOGLOBINEMIA WARNING: Use of this product may cause methemoglobinemia, a rare but serious condition that must be treated promptly
because it reduces the amount of oxygen carried in blood. This can occur even if you have used this product before. Stop use and seek immediate medical attention if you or a child in your care develops:
■ pale, gray, or blue colored skin (cyanosis)
■ headache
■ rapid heart rate
■ shortness of breath
■ dizziness or lightheadedness
■ fatigue or lack of energy
Allergy alert: Do not use this product if you have a history of allergy to local anesthetics such as procaine, butacaine, benzocaine, or other "caine" anesthetics.
Additional information about the product, including whether coupons or promotions are available, is available on the company's web site.
Foundation Consumer Healthcare, LLC
106 Isabella Street
Suite 602
Pittsburgh PA 15212
https://foundationch.com