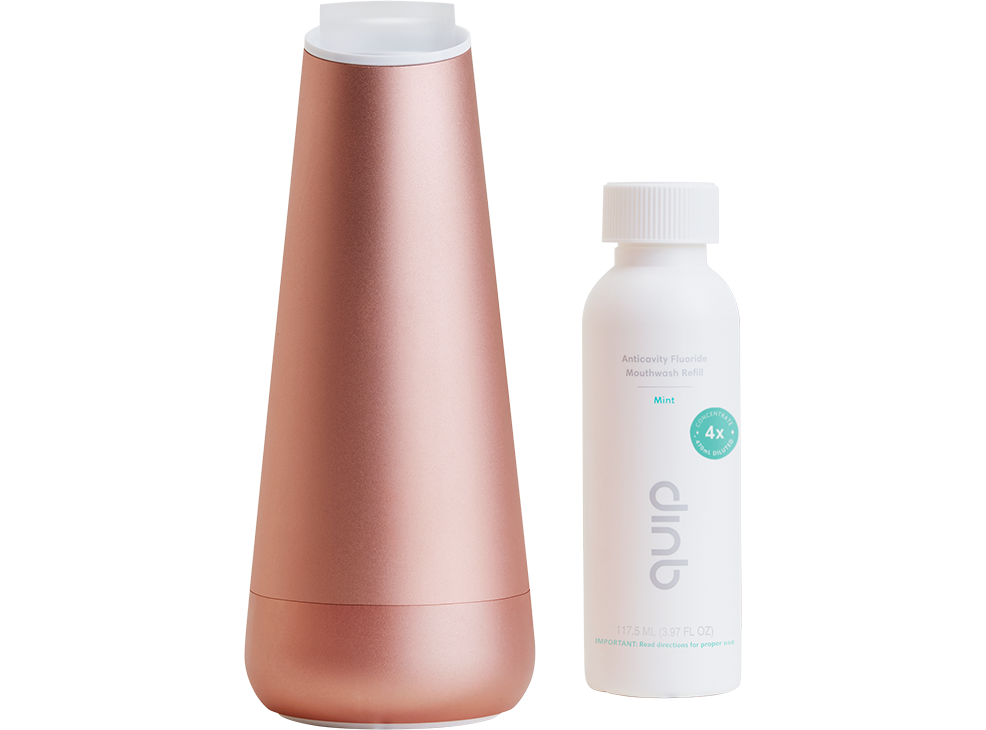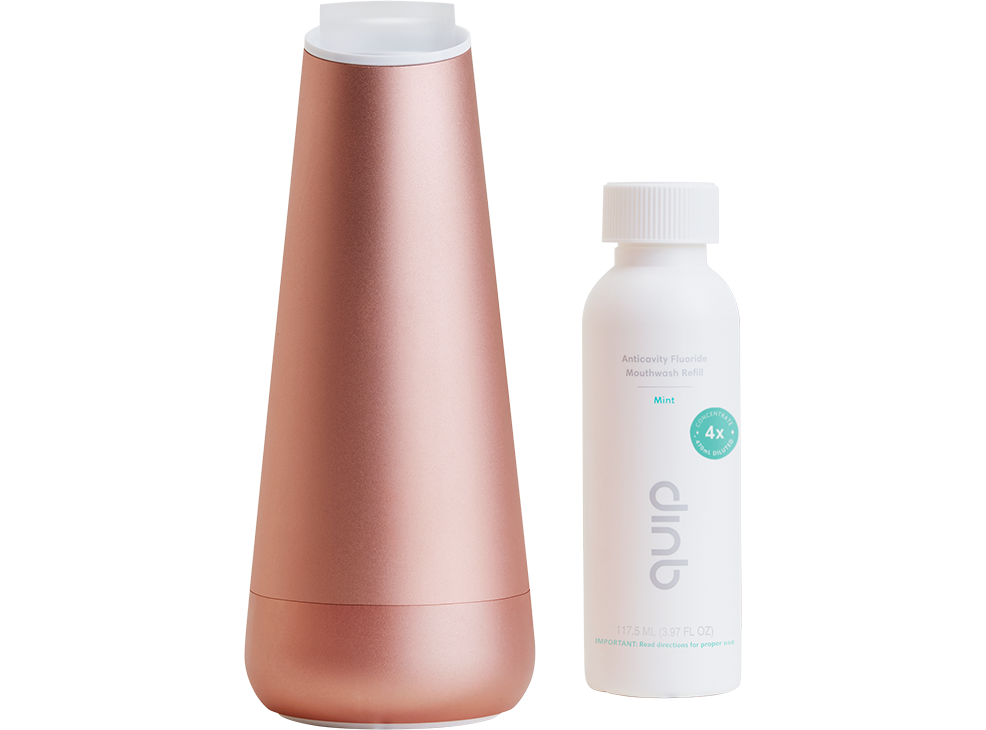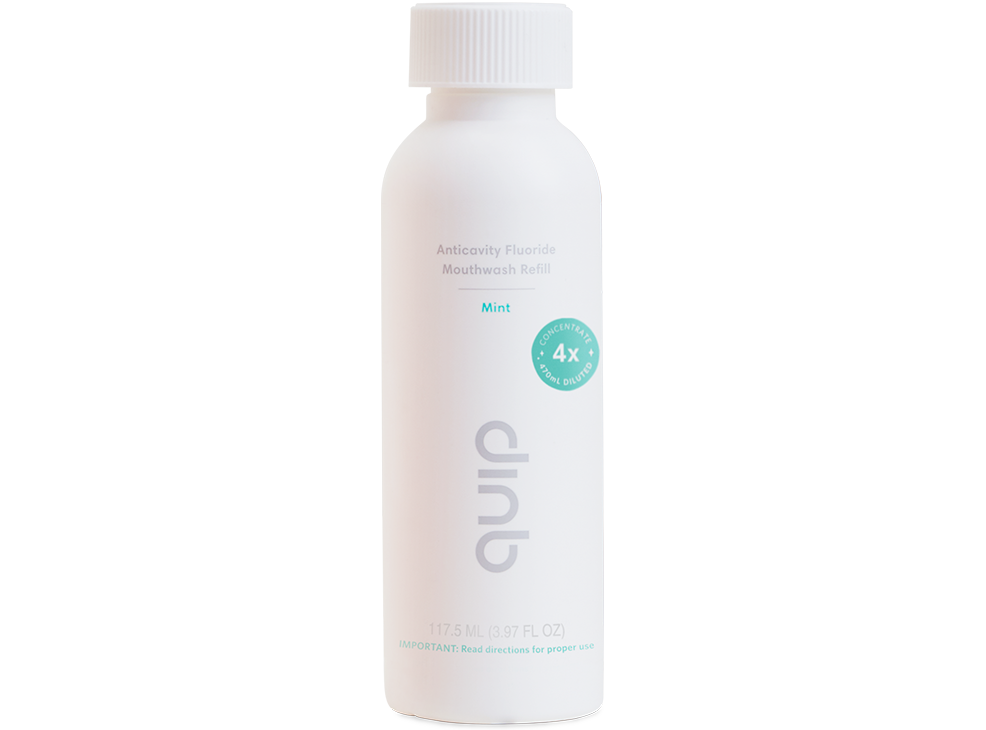 117.5 ml (3.97 fl oz.) 4x Concentrated Mint Mouthwash with Reusable Dispenser
Alcohol-free
Directions:
After brushing, dispense 2.5mL of the mouthrinse concentrate into the dosage cup, dilute with water to 4x volume (10mL) and swish vigorously for 1 minute.
quip Refillable Mouthwash is designed for ages 6 and up.
Active:
Sodium Fluoride
Inactive:
Water, Xylitol, Erythritol, Polysorbate 20, Flavor, Sucralose, Disodium EDTA, Cetylpyridinium Chloride (CPC), Sodium Hydroxide
Additional information about the product, including whether coupons or promotions are available, is available on the company's web site.
quip
45 Main St
Brooklyn NY 11201
www.getquip.com