ADA House
In March 2017, the ADA opened the doors to the ADA House. Located in the heart of Washington, D.C.'s Capitol Hill district, the ADA House is another way for ADA members to engage in the political process when visiting our nation's capital.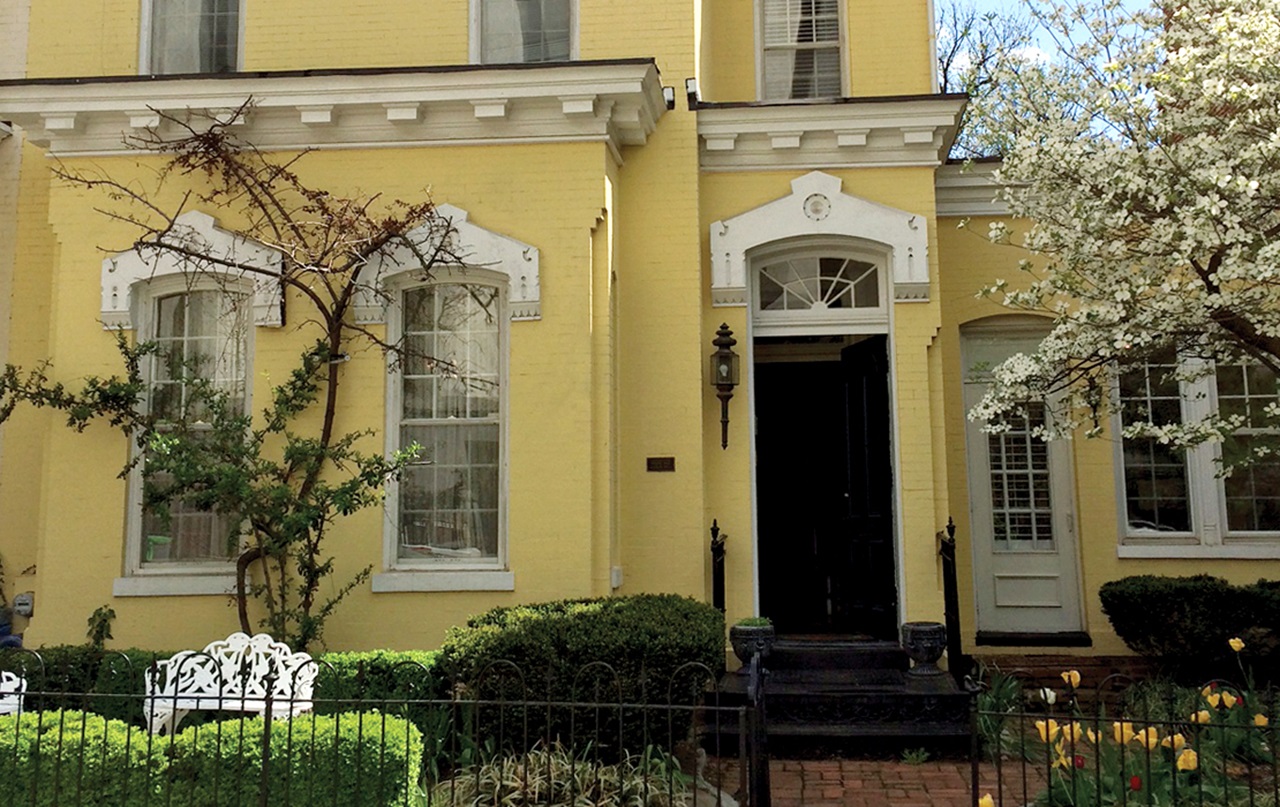 137 C Street, SE was built in 1878 by Levi Woodbury Wheeler, who served as a captain in the Confederate Army.
Wheeler's father, John, was U.S. Minister to Nicaragua as well as the State Treasurer of North Carolina.
Wheeler's grandfather, Thomas Sully, was a famous artist who painted the portrait of Andrew Jackson on the $20 bill.
The house was sold at the turn of the century to John McAuliffe.
McAuliffe's son, Anthony Clement McAuliffe, served as a general in World War II, leading soldiers into battle on D-day and the "Battle of the Bulge."
During the Battle of the Bulge, General McAuliffe was given a message from the Germans for him to surrender.
McAuliffe's reply to the German Army Generals was only one word, "NUTS!"
In 1967, the house was sold to Rogers Morton, who at the time was a Representative from Maryland. Morton later served in the Presidential Administrations of Richard Nixon and Gerald Ford as:
Secretary of the Interior: January 1971 - April 1975.
Secretary of Commerce May 1975 - February 1976.
Advisor to the President: February – March 1976.
In 1973, the house was sold to Congressman Pete Stark of California, who lived and entertained in the house while Congress was in session.
In 1997, Congressman Stark sold it to Robert Thompson, who served as a Director of Legislative Affairs in the Reagan White House. Thompson eventually sold the house to The National Prayer Center.
On April 15, 2015, the ADA purchased the house.
Interesting Fact
The white marble mantel pieces in the Dining room and front Parlor were given to the house from the Washington D.C. home of President Ulysses S. Grant.
For information about visiting the ADA House, please call the ADA's Washington office at 202-898-2400.