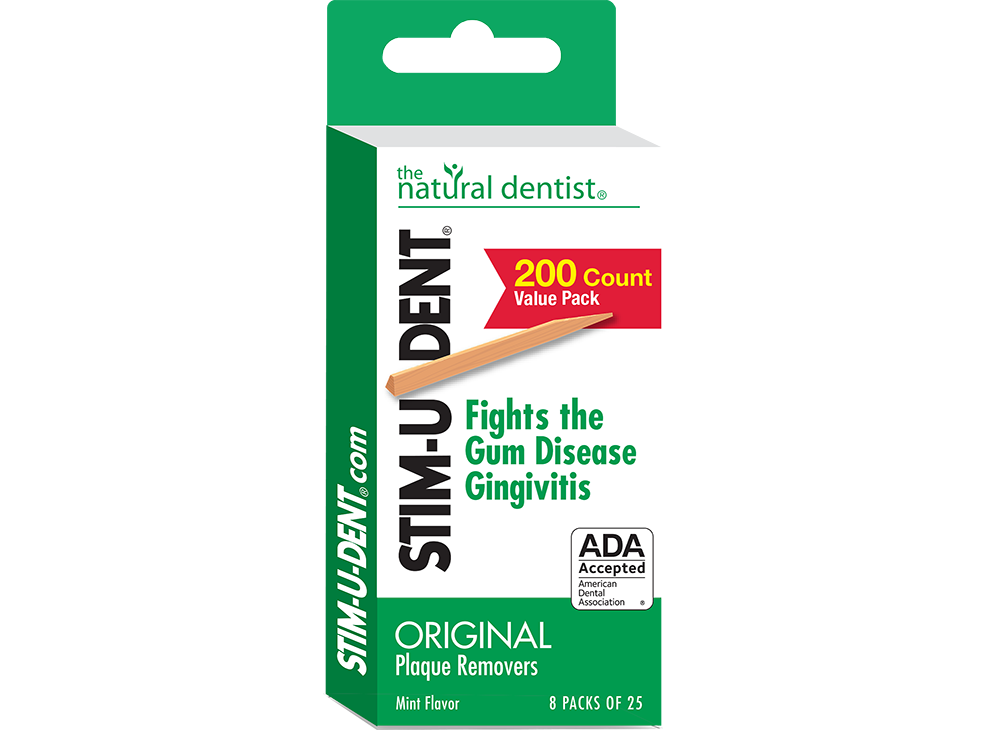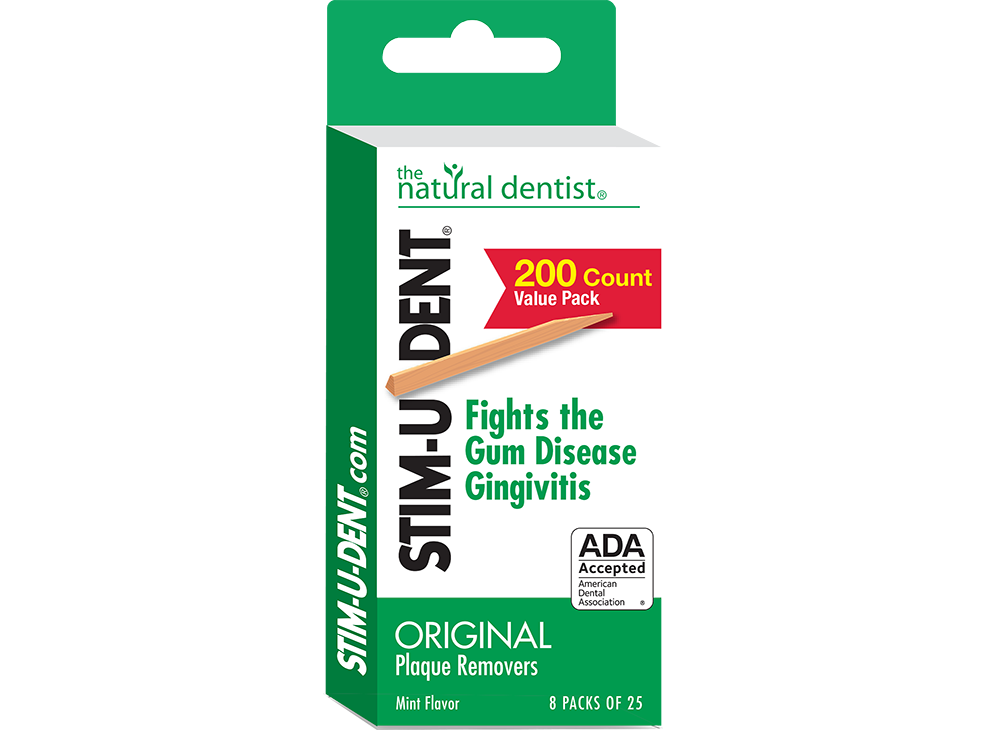 Stim-U-Dent Plaque Removers
Seal Statement
The ADA Council on Scientific Affairs' Acceptance of Stim-U-Dent Plaque Removers is based on its finding that the product is safe and has shown efficacy in removing plaque between teeth and helping to prevent or reduce gingivitis, when used as directed.
Helps remove plaque between teeth
Helps prevent gingivitis between teeth
Features:
Available in Unflavored and Mint
Wood Plaque Removers
Moisten thoroughly in mouth to soften wood
Insert between teeth with narrow flat side next to gums
Use gentle in and out motion to clean between teeth. Do not force into tightly spaced teeth.
Additional information about the product, including whether coupons or promotions are available, is available on the company's web site.
Revive Personal Products
8 Elmer Street
Suite 1
Madison NJ 07940
Ph: 973.360.1090
Ph: 888.317.4402
www.bleedinggums.com