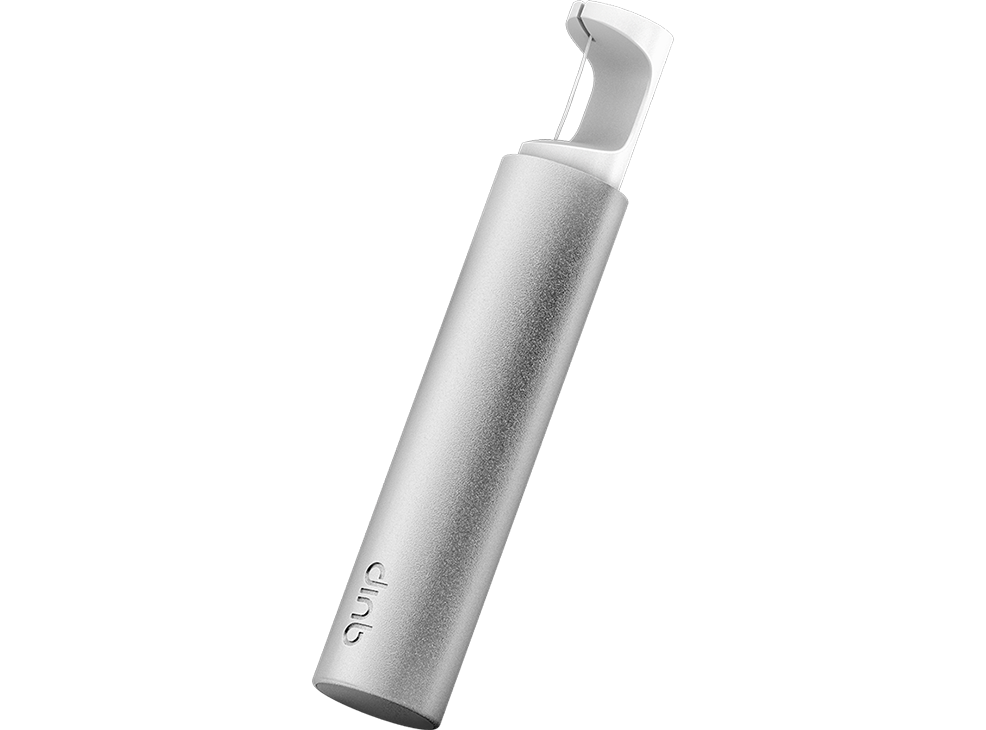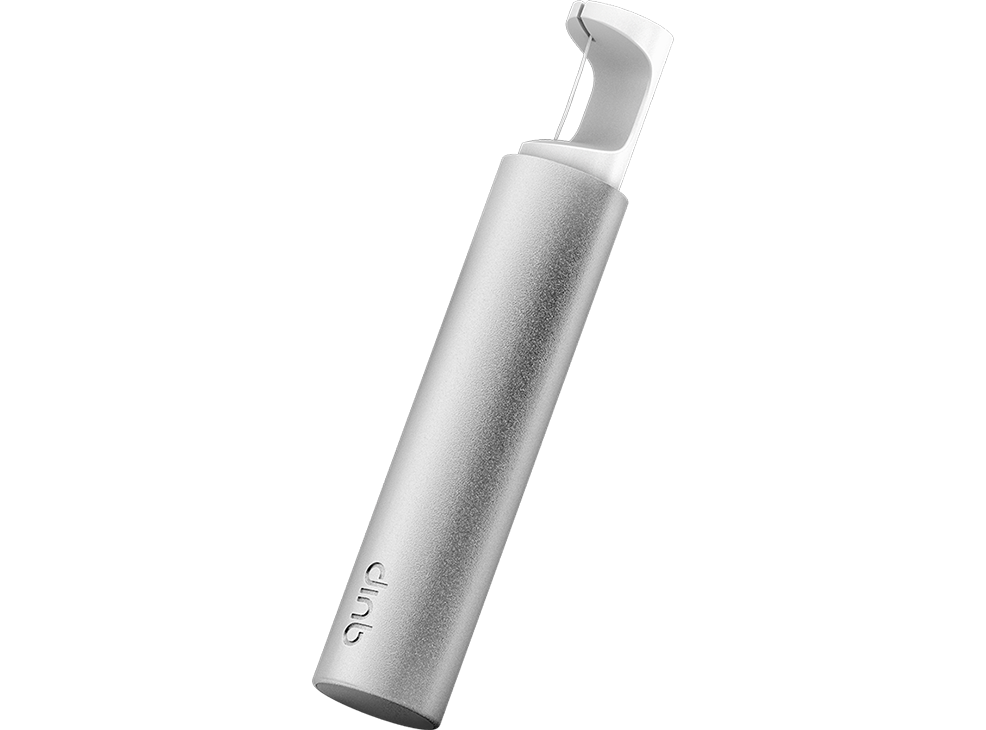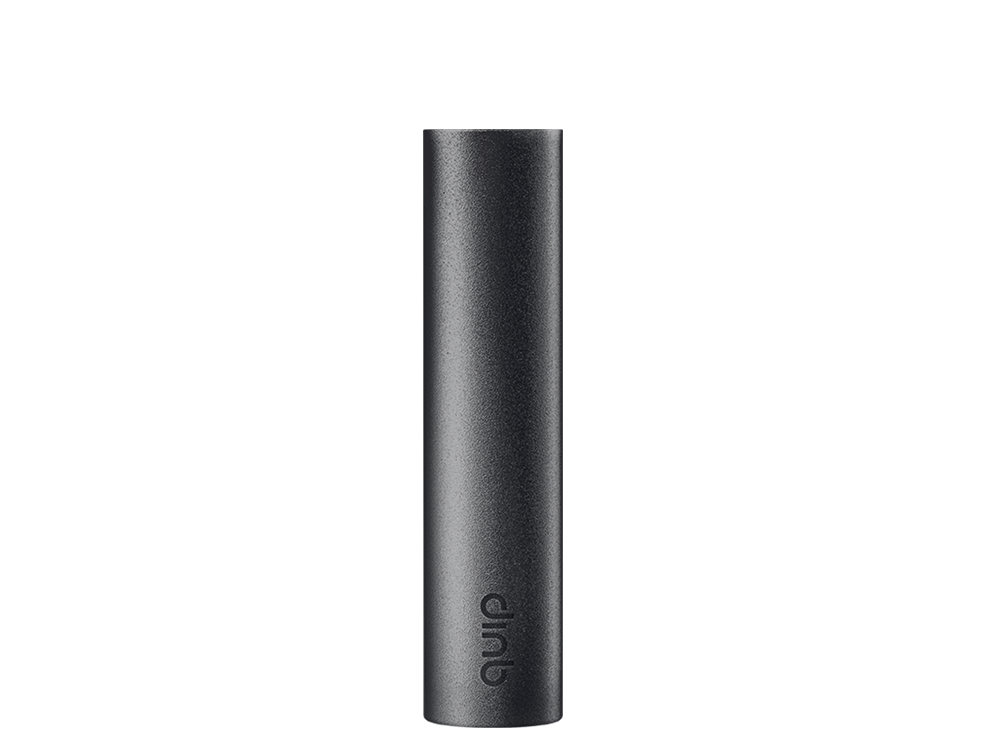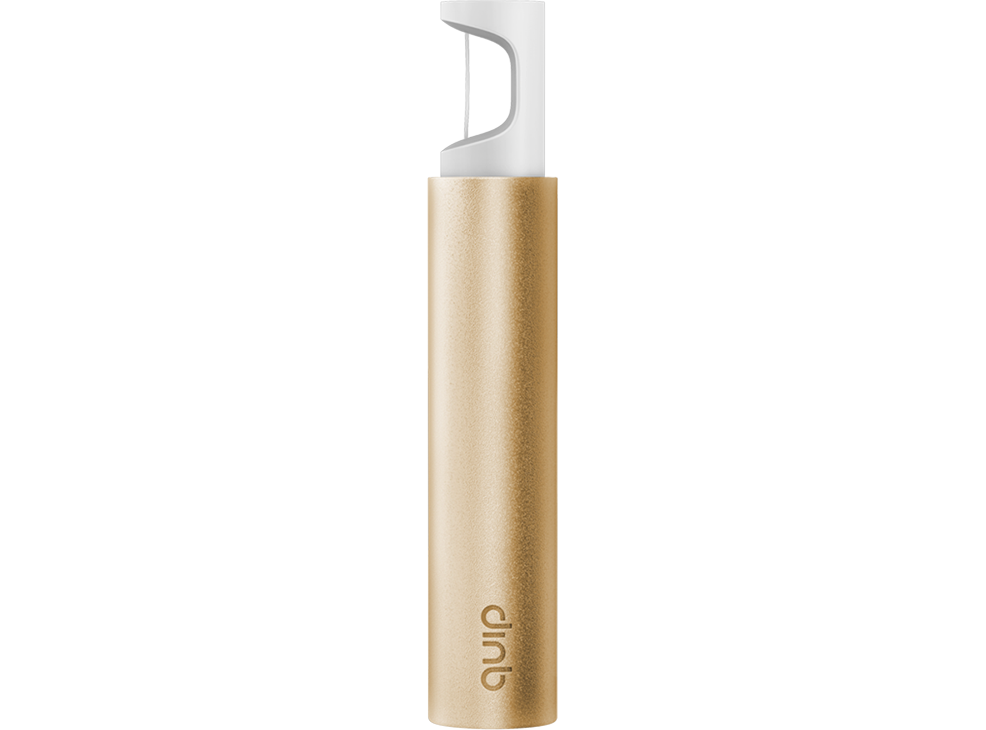 Seal Statement
The ADA Council on Scientific Affairs' Acceptance of quip Refillable Floss String is based on its finding that the product is safe and has shown efficacy in removing plaque between teeth and helping to prevent or reduce gingivitis, when used as directed.
Helps remove plaque between teeth
Helps prevent gingivitis between teeth
Refillable dispenser:
Slim, lightweight, and travel-friendly
Keep for life, replace the string inside
Retractable top with notch to cut string
Precision CNC'd aluminum or matte-finished ABS plastic
Floss refills available on subscription for automatic delivery every 3 months or one-time purchase91mm x 21.5mm closed, 119mm 21.5mm open37g with preloaded floss
Fresh mint flavor
Vegan-friendly
Durable nylon expands with moisture
Light wax coating to slide between teeth
Gently massages gums
Pre-marked increments (about 18")44.5m lasts 3 months when using ~18" daily500 denier thick
Directions:
Press white top to release dispensing head
Pull string by pulling through the notch
Pull string to the pre-marked length (about 18")Trim floss by pulling through the notch
Press white top to close and store dispenser
Inactive Ingredients:
Rigid end wax: food grade carnauba wax.
Floss wax: vegan, "crude oil" based microcrystalline wax.
Ink: food grade dye.
Flavor: natural peppermint.
Additional information about the product, including whether coupons or promotions are available, is available on the company's web site.
quip
45 Main St
Brooklyn NY 11201
www.getquip.com