What is ANSI/ADA Standard No. 69 about?
This standard gives requirements and test methods for dental ceramic materials used in all-ceramic and metal-ceramic restorations and prostheses.
Download the Executive Summary (Free for ADA members)
Standard No. 69
What are the requirements I should know about for dental ceramic?
Dental ceramics are divided into five classes according to their intended clinical use. This standard sets requirements for the two major properties, flexural strength and chemical solubility, for each class as shown in the following table: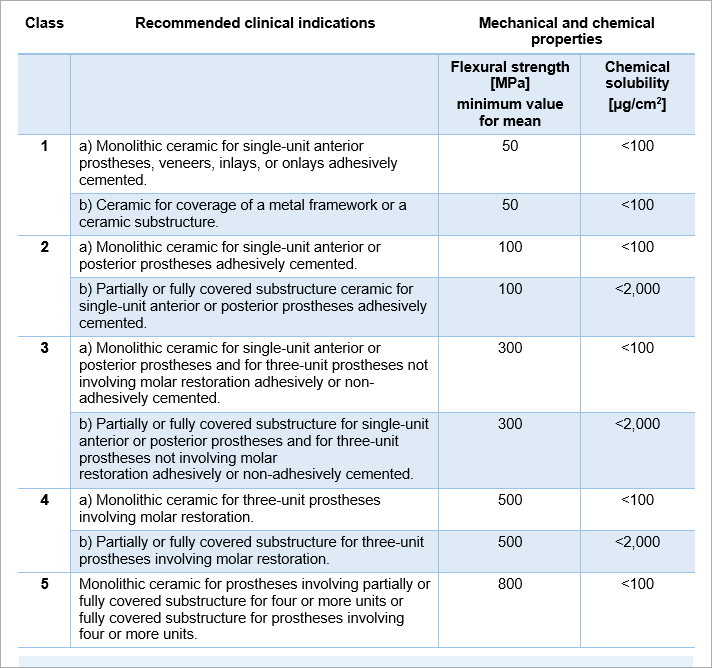 What's the bottom line?
ANSI/ADA Standard No. 69 sets requirements and provides recommended minimum property values for specific restorations to ensure dental restorative and prosthetic devices made from ceramic materials have the necessary mechanical and physical properties to make them fit for patient use.